Inside the Tractor
Click and drag to look around the tractor. Click here for a video walk-through of the Freightliner daycab and sleeper tractors.
| | |
| --- | --- |
| Daycab Tractor 360 View | Sleeper Tractor 360 View |
Click here for a video walk-through of the Freightliner tractor.
Top-Notch Facilities and Equipment
With 100+ facilities throughout 21 states, we've gotten good at developing centers that truly represent Averitt's values. With security features like automated ID access, guards and cameras, you can rest assured that not only will you be safe, but so will your personal vehicle and other belongings while you're at work or on the road for a few days. Now factor in our on-site, state-of-the-art maintenance facilities and an overall clean, professional environment, and you can see why there's no better or safer place to get work done than at Averitt.
And when you road warriors are done for the day, you can stay healthy by using one of our exercise facilities or safely rest, refuel and recharge at one of our secure service center locations.
Not only that, but our outstanding fleet of clean, modern equipment with advanced safety technology does more than help our drivers succeed - it inspires the confidence of our sales team, reduces the stress of our mechanics and makes work easier for our dock associates, too.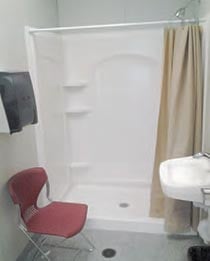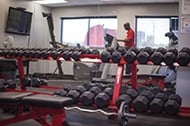 Tractor Models:
· Volvo
· Freightliner


Equipment Features:
· All autom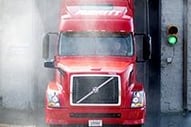 atic transmission
· Qualcomm satellite tracking
· Air-ride suspension
· Anti-lock brakes
· Engine brakes
· Stand-up sleepers
· PSI trailer-tire air system
· Jackknife prevention safety enhancement
· MP3/Bluetooth radio